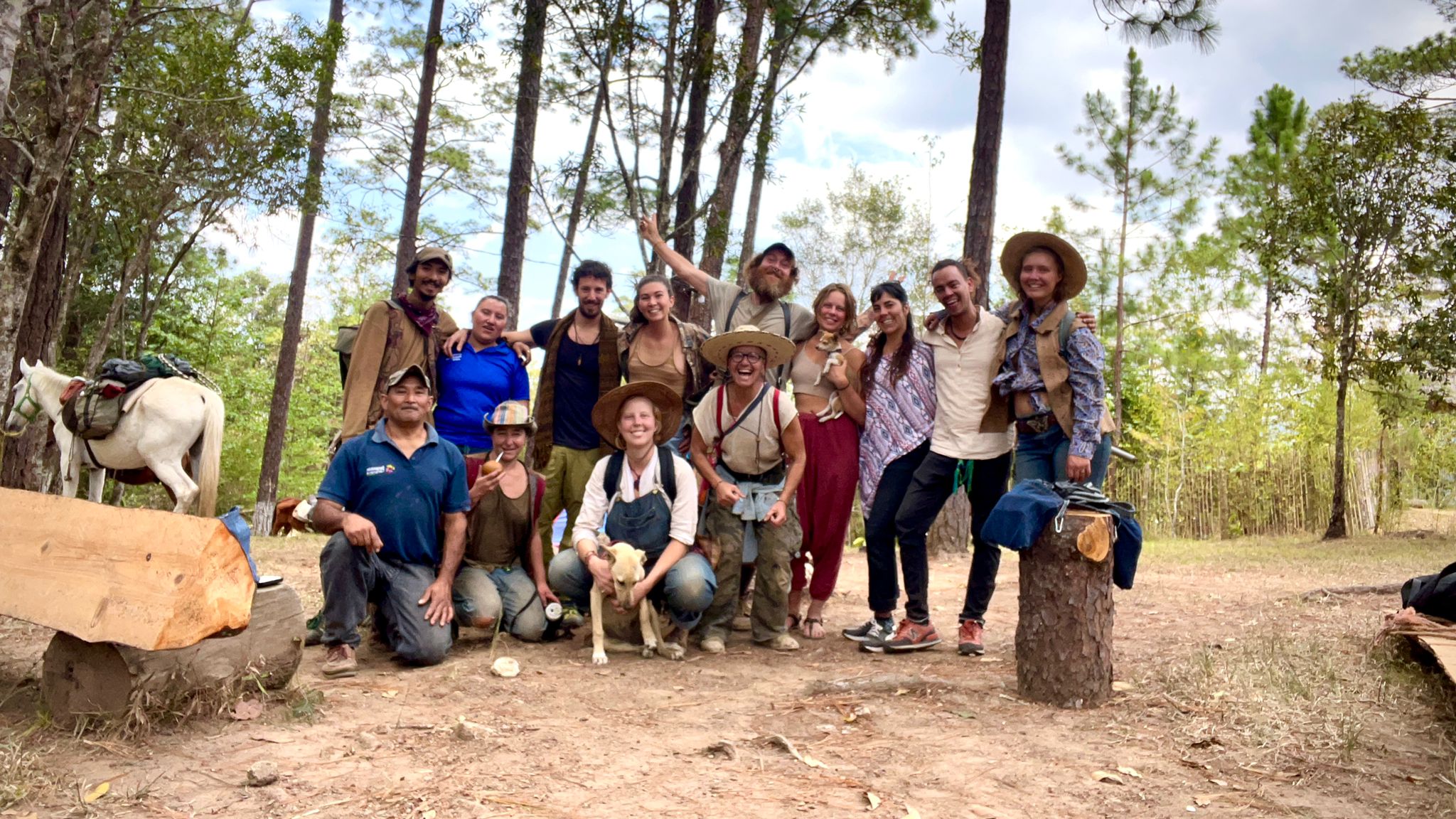 Seedcamp in Honduras
Attention all Nomads!
The Nomads United Horse Caravan is seeking adventurous, spirited souls to come join us in our journey deep into the jungle, deep into our natural wild selves. We are a rainbow, nomadic, democratic, vegetarian, alcohol free and non-violent community traveling by horse and giving a creative show to the communities in order to experience cultural exchange.
If you feel the call to join our family, come find us in October in Honduras, where we await your arrival with our horses. We are looking for people who are free until at least end of July, but more we are looking for people who really want to change their lives and continue with us in the long term. We welcome any intrigued spirits to flow to the crystal clear river and get to know the tribe of horses and the project in person, feel it out, and make an honest decision to join if it's the right moment. Please make sure this aligns with yourself because this caravan needs all of you to be there, mind, body and spirit, willing. Let us know, when you are about to arrive and we will tell you our exact location.
It all began 23 years ago with a yearning for adventure, a rich vision, and a spiritual quest for higher consciousness and ultimate freedom – to live deeply in nature, to travel by horse through many remarkable communities off the typical touristic route. To gather riders, artists, healers, movers, makers, and creators of any kind and of any background to form a unified tribe.
In the caravan, we live together as a tribe, as a family. Everyone has an equal voice and we make decisions together, as one. Once you arrive, if you decide that the caravan is your home, you can start to connect with one of our horses and you can ask to take responsibility of that horse, usually by buying it, but if that is not possible there are other ways as well to take responsibility. It is good to come with some money saved for personal expenses and to contribute to maintaining horse health. So far this year, our caravan has been able to be self-sustainable for the cost of food through money received from doing shows and selling handmade chocolate and tea at the shows and in local markets.
Every caravan is different because it is the tribe who makes it. We look for people with horse experience, circus talent, and music talent. But we also invite anyone with positive vibes and any other valuable qualities which we are sure you have! We are also seeking family members who share with us the dream to live this way for an extended period of time. If this sounds like you, we invite you to get in contact to come meet the rest of your tribe! We will have a seed camp to gather the new members and prepare to continue this amazing journey.
And most importantly write to us to find out more! The best way to reach us is through
info@horsecaravan.live
.
We are very happy to reply, though it might take some time to answer. See you in Honduras !!

Love and Light